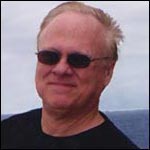 Kevin Bryce is a consultant and an expert in the areas of strategic marketing, branding, advertising, digital media and graphic design. He's also the creator of the "Fresh Garbage" blog site. Kevin has an extensive professional background working in the IT industry for an international systems design and software development company based in the U.S. In addition to working with business-to-business (B2B), business-to-consumer (B2C), business-to-business-to-consumer (B2B2C) Fortune 1000 and smaller companies he's developed highly successful marketing campaigns for many leading technology businesses within the U.S. and Canada. Kevin has served large retail clients and helped businesses within the Food, Beverage and Spirits industries and the Life Sciences fields achieve success utilizing competitive marketing, branding and advertising strategies. His print advertising and design work has appeared nationally in publications such as Condé Nast Traveler, Guest Informant, Promenade and others.
Kevin has won several industry awards for his graphic design work. Samples of his work are available on his business web site Designwerks, Inc.
Kevin is a graduate of Ohio University with a Bachelor of Fine Arts degree in Graphic Design. He's also a member of the Sales and Marketing Executives International (SMEI) and an Alumni member of the Phi Delta Theta fraternity.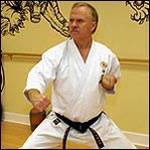 Kevin continues to pursue his interest in the martial arts and holds the rank of Yondan (4th degree black belt). He is an instructor in the traditional Okinawan karate Uechi-Ryu style and has trained and studied under four internationally renown Uechi-Ryu karate masters. He is a member of the Okinawa Karate-Do Association, the International Uechi-Ryu Karate Federation (IUKF) and the Jiteki-Jyuku Association. In addition to his martial arts experience Kevin is also a NASDS certified open water scuba diver and active in 10k competitive running. He's been fortunate to dive some of the best locations in the Caribbean, Mexico, Central America, Florida and Hawaii.
Kevin is the father of two beautiful and talented daughters and resides in the Tampa, Florida area.
Need an engaging speaker for your next business or group event? Contact me about speaking topics and availability (727) 785-6036 or use the email form below.